Attic Insulation Removal Pickering
YOUR FAMILY'S COMFORT STARTS HERE
Attic Insulation Removal Pickering
Attic Insulation Removal Pickering is specialized in removing, restoring, and installing attic insulation at an affordable cost. The attic is one of the most important spaces when it comes to warmth and energy preservation yet remains one of the most overlooked spaces in a home. Attic damage can spread through the whole house if action is not taken on time. Mildew, mold, and other toxicants may be present right this moment! The HVAC system might be even spreading those toxicants to the parts of the house to unsuspecting occupants.

This is where Attic Insulation Removal Pickering steps in. We are professionals who are trained and equipped to remove and replace contaminated or worn-out insulation. Attics are poorly ventilated spaces where airborne allergens can compromise your respiratory system easily. Our technicians are able to handle and dispose toxic substances that are in the insulation through a multi-process workflow.

Our Attic Insulation Removal technicians have the tools and equipment at their disposal to remove and replace old insulation without releasing any dust, debris, and allergens in the house. We remove batt, blown-in, and asbestos-free insulation in any condition. We prioritize neatness and efficiency, so contamination of any sort is out of the question. During the removal process, we dispose of the old insulation straight into our vehicles by using PVC suction hoses so they into insulation bags that are properly secured. No dust or contaminants will be left behind.
When To remove Insulation
Knowing what to look out for whether the attic insulation needs replacement can be somewhat tricky. Professional Attic Insulation Technicians have the skill, knowledge, and experience to determine when to remove your attic insulation along with other vulnerabilities that attics often have. We can conduct a thorough attic inspection whenever you book your appointment.  
Give us a call if you suspect or notice the following:
Haven't inspected your attic for more than a year
Concerned with the dust and debris piling in the attic
Residents suddenly prone to allergies and respiratory issues
When dealing with pests and wildlife in your attic
Odours and smells from the attic
Before installing new insulation
Noticed a dip in energy efficiency
Failed an energy audit
For older homes built before 1975 – asbestos insulation is common in these houses and is considered toxic and dangerous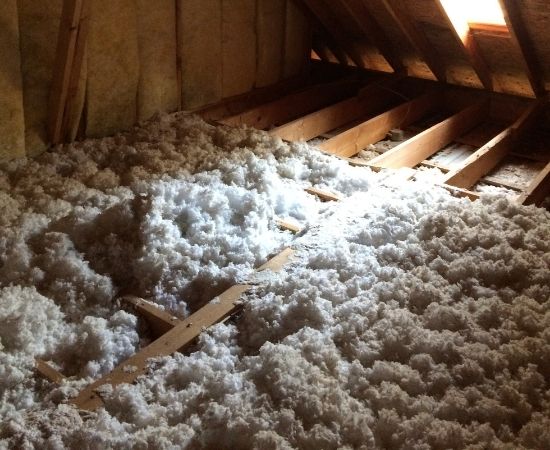 All our Attic Insulation Removal Technicians are equipped with the essentials to make the attic insulation removal process as smooth as possible. We have protective gear, powerful vacuums, chemicals, and equipment to perform the removal of old and contaminated insulation and attic cleaning services. The equipment we use is designed for outdoor use, so there is no concern for dust, debris, or airborne allergens spreading around inside the house.
OUR TECHNICIANS ARE CONTINUALLY TRAINED IN THE INDUSTRY'S BEST PRACTICES AND ARE EQUIPPED WITH THE BEST TECHNOLOGY TO REMOVE OLD INSULATION WITHOUT CREATING A MESS AND INSTALLING NEW INSULATION QUICKLY, EFFICIENTLY AND EFFECTIVELY.
Have our experts inspect your attic and recommend you the best course of action
Why Hire Us For Attic Insulation Removal
We are a team consisting of experienced and skilled Attic Insulation Removal technicians. Our team is made up of true specialists that can handle any type of attic case in a safe and efficient way. Need to have your attic cleaned out? Need new insulation with a great R-value? We know it all and we'll show it all by doing it!
Why Remove Old Insulation?

High energy bills 
Bad insulation is directly related to higher energy bills because the colder it is the more heat is cranked up. We can save you money, by letting us install insulation that actually insulates.

Pest Problems 
Squirrels, raccoons, rats, and mice can all damage insulation to the point of no return, so much so that the insulation becomes useless.

Old insulation 
Old insulation contains outdated materials and chemicals such as asbestos and need to be replaced with safe alternatives.

Moisture Issues
Mold loves moisture. Insulation traps moisture which leads to mold. When mold spreads it can cause pre-existing respiratory issues to flare up even without any history.
Removing insulation and cost depends on several factors:
How accessible the attic is.
How big the attic is.
Where the insulation is situated.
The type of insulation that needs replacement or topping up.
The amount of insulation needed.
DIY VS Professional Attic Insulation Removal

Safety
Attics and crawl spaces can have an impact on your overall well-being! Hire a professional for an inspection to make these spaces safer!

Time 
Time is of the essence when it comes to performing work in tight spaces. The longer you stay the more uncomfortable the stay. We know the job inside out and we can get it done fast at an affordable price!

Proper Tools
To get the job done, you need the tools and the equipment. We always have them both to our disposal. No need to rent expensive equipment anymore!

High-Quality Results 
A proper investment should see high quality results. This is what we work towards, and this is what we want to show, high quality work!
Have our experts inspect your attic and recommend you the best course of action
Frequently Asked Questions
Fill out the form below OR call us now to schedule a FREE consultation