Attic Insulation Removal Ajax
YOUR FAMILY'S COMFORT STARTS HERE
Attic Insulation Removal Ajax
We provide leading attic restoration services in Ajax and across the Greater Toronto Area. Our technicians are thoroughly trained and experienced to provide you with the best service. We can remove everything but asbestos insulation, then clean your attic so that it is ready for a new and more efficient product. We remove batt, asbestos-free vermiculite, and blown-in insulation, using high quality tools and products that leave your attic as good as new.
Call us to remove the insulation in your attic and disinfect the space. The insulation in your attic preserves the temperature in your home and helps purify the air. We can remove dirtied, outdated, and wet insulation. No matter the severity of your problem, we have got you covered.
When To remove Insulation
Knowing when you should have your insulation replaced is not always clear. It's important that you get an expert's opinion to know when it is time, and with which materials it should be replaced.
Give us a call if you suspect or notice the following:
Your attic hasn't been inspected in over a year.
You are concerned with the dust and debris piling in your attic.
Residents are suddenly prone to allergies and respiratory issues.
You have been dealing with pests and wildlife in your attic.
Odours and smells are coming from the attic.
You are having new insulation installed.
You have noticed a dip in your home's energy efficiency.
Your home has failed an energy audit.
Older homes built before 1975 – asbestos insulation is common in these houses, which is considered toxic and dangerous.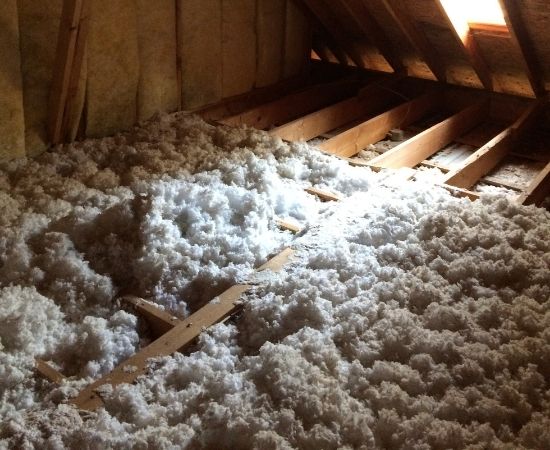 OUR TECHNICIANS ARE CONTINUALLY TRAINED IN THE INDUSTRY'S BEST PRACTICES AND ARE EQUIPPED WITH THE BEST TECHNOLOGY TO REMOVE OLD INSULATION WITHOUT CREATING A MESS AND INSTALLING NEW INSULATION QUICKLY, EFFICIENTLY AND EFFECTIVELY.
Have our experts inspect your attic and recommend you the best course of action
Why Hire Us For Attic Insulation Removal
We are attic insulation experts. As a leading provider of attic restoration services, we can remove your insulation, clean up the attic, then have new insulation installed for you. We can remove batt and blown-in insulation and even get rid of pests in the process. Our technicians are highly experienced and would be happy to help you out, no matter the situation.
Call us to schedule an inspection and we will provide you with a quote. We take our time during inspections to ensure that the quotes we provide are as transparent as possible. Our technicians will treat your home with respect and leave it exactly as it was found.
Why Remove Old Insulation?

High energy bills 
Attic insulation can seriously reduce your energy bills. With proper insulation, your HVAC system doesn't have to work as hard to maintain the temperature of your home. Replace your attic's insulation to save you money and feel more comfortable indoors.

Pest Problems 
Mice, rats, squirrels, raccoons, and bats love to den in attics. If you've struggled with wildlife before, there are animal droppings in your attic that are contaminating the air you breathe and rotting the insulation. Your attic should be inspected immediately following animal removal.

Old insulation 
Homes built prior to 1975 may be insulated with asbestos, which is very dangerous to your health. Asbestos has been proven to be carcinogenic and should therefore be removed and replaced by a professional. Old insulation is also less effective and may be very dusty, which is bad for the quality of your home's air.

Moisture Issues
Wet insulation does not work properly. Where there would be pockets of air within the insulation, there is water. Wet insulation is also bound to create mold, which is hazardous to your health and the structure of your home.
The cost of having your insulation removed depends on the following factors:

Size – Smaller attics yield a higher cost per square foot. This is because we need to mobilize the same number of technicians and pieces of equipment for a smaller space.
Debris – Debris such as nails, plywood, shingles, and animal carcasses risk damaging our machinery. If there is debris in the attic, we will need to use caution. This makes the job take longer and costs more.
Amount of insulation – The more insulation is in the attic, the more it will cost to remove it.
Type of insulation – Cellulose and loose-fill insulation is easiest to remove, therefore it costs less. Batt insulation costs more to remove because it must be cut into pieces and removed manually.
Call us for an exact insulation removal quote. We will inspect and measure your attic and provide a written quotation for your consideration.
DIY VS Professional Attic Insulation Removal

Safety
Safety is a concern when working in the attic. In many cases, the attic floor is unstable, or it cannot withstand the weight of an adult. Our technicians are trained to work in the cramped, restrictive conditions of all attic types.

Time 
Removing attic insulation professionally can take a day or two. Doing this yourself, you can expect it to take twice as long. Professionals have the training and equipment to get this done quickly and effectively.

Proper Tools
Having the right gear helps ensure that the job will be done right. Professionals have what it takes to remove insulation quickly without making a mess or spreading contaminants into the air.

High-Quality Results 
Insulation is messy. Professionals have the equipment necessary to remove it without spilling the product anywhere or contaminating your living space. You will get much better results from a trained technician.
Have our experts inspect your attic and recommend you the best course of action
Frequently Asked Questions
We remove insulation by using a series of vacuums, debris removal equipment, and extraction receptacles that bring the insulation directly into our trucks. First, we loosen the insulation, then vacuum it up and disinfect the attic space. Our vacuuming system leaves no dust or debris behind.
Like all other insulation types, blown-in insulation can be removed. In fact, this kind of insulation is very loose, so it is easier to remove and takes less time. Removing blown-in insulation therefore costs less.
There is no need to rent an insulation vacuum because we will do that for you. We have powerful vacuums that are airtight, so we can remove the insulation in your attic without dirtying your home in any way.
Fill out the form below OR call us now to schedule a FREE consultation