Attic Insulation Removal Markham
YOUR FAMILY'S COMFORT STARTS HERE
Attic Insulation Removal Markham
We are leading providers of attic restoration services in the Markham area. Our team of highly trained technicians get rid of old, damaged, and outdated insulation safely and efficiently. No matter the state of the insulation or the size of your attic, we can handle it. We remove batt, blown-in, and asbestos-free vermiculite insulation types, then disinfect the area so you can replace your insulation with a clean and modern product.
It is important that you replace the insulation in your attic once it is worn out. Wet, damaged, and outdated insulation fails to preserve the temperature in your home, which increases your energy bills and creates mold in the attic as condensation forms. Dirtied insulation may also be hazardous to your health. Get the help of a professional to remove insulation properly. When we remove insulation, the material goes directly into our trucks, leaving no mess behind.
Reach out to us for an inspection and we will provide you with a quote. Our pricing is competitive and completely transparent. Our technicians are insulation experts that would be happy to help you out.
When To remove Insulation
Knowing when you should have your insulation replaced is not always clear. It's important that you get an expert's opinion to know when it is time, and with which materials it should be replaced.
Give us a call if you suspect or notice the following:
Your attic hasn't been inspected in over a year.
You are concerned with the dust and debris piling in your attic.
Residents are suddenly prone to allergies and respiratory issues.
You have been dealing with pests and wildlife in your attic.
Odours and smells are coming from the attic.
You are having new insulation installed.
You have noticed a dip in your home's energy efficiency.
Your home has failed an energy audit.
Older homes built before 1975 – asbestos insulation is common in these houses, which is considered toxic and dangerous.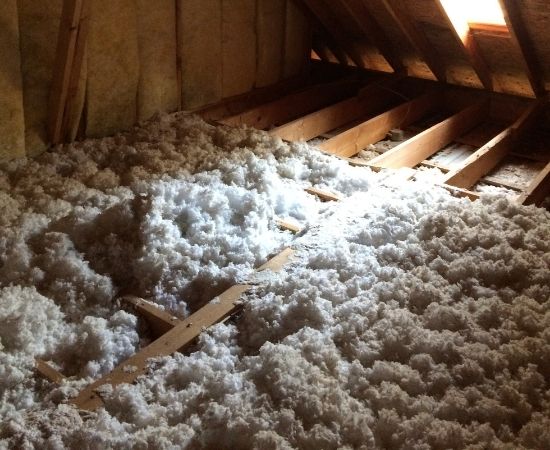 OUR TECHNICIANS ARE CONTINUALLY TRAINED IN THE INDUSTRY'S BEST PRACTICES AND ARE EQUIPPED WITH THE BEST TECHNOLOGY TO REMOVE OLD INSULATION WITHOUT CREATING A MESS AND INSTALLING NEW INSULATION QUICKLY, EFFICIENTLY AND EFFECTIVELY.
Have our experts inspect your attic and recommend you the best course of action
Why Hire Us For Attic Insulation Removal
We have several years of experience in restoring attics across the GTA. No matter the condition of your insulation or how difficult it is to navigate your attic, we are ready for the challenge. Our technicians know how to handle insulation safely and clean up your attic, so it is as good as new. We have even cross-trained our staff so they can remove wildlife and other surprises. We provide a plethora of home improvement services at fair prices.
Call us today to book an inspection. A technician will arrive soon and examine your insulation thoroughly so he or she can provide you with a fair quote. Our staff members are respectful of client properties and will leave your home in the condition they found it.
Why Remove Old Insulation?

High energy bills 
Heating and cooling costs in Canada may account for up to 70% of your monthly bill. Poor insulation may be the reason your energy bills cost so much. The insulation in your attic may be failing to conserve the temperature in your home, which makes your HVAC system work harder than it should have to.

Pest Problems 
Squirrels, raccoons, mice, and other wildlife dirty their homes with feces and urine. If you have had pests removed from your attic, you should have contaminated insulation removed to get rid of germs and odours. Animal matter will ruin your insulation with mold. You also risk breathing in harmful bacteria and parasites the animals have left behind.

Old insulation 
Insulation becomes less effective with time. It gets dusty and sags, so it does not insulate the home as well as it used to. Older insulation types may also be dangerous to your health. Homes that are built prior to 1975 may be insulated with asbestos, which has been proven to cause lung cancer.

Moisture Issues
Wet insulation does not work properly. Where there would be pockets of air within the insulation, there is water. Wet insulation is also bound to create mold, which is hazardous to your health and the structure of your home.
The cost of having your insulation removed depends on the following factors:
Accessibility – How accessible is your attic? The higher the ceiling, the better. Attics with low clearance take more time to service, therefore they cost more.
Size – Smaller attics yield a higher cost per square foot. This is because we need to mobilize the same number of technicians and pieces of equipment for a smaller space.
Debris – Debris such as nails, plywood, shingles, and animal carcasses risk damaging our machinery. If there is debris in the attic, we will need to use caution. This makes the job take longer and costs more.
Amount of insulation – The more insulation is in the attic, the more it will cost to remove it.
Type of insulation – Cellulose and loose-fill insulation is easiest to remove, therefore it costs less. Batt insulation costs more to remove because it must be cut into pieces and removed manually.
Call us for an exact insulation removal quote. We will inspect and measure your attic and provide a written quotation for your consideration.
DIY VS Professional Attic Insulation Removal

Safety
Working in the attic can be dangerous because the floor is often unstable and cannot withstand the weight of an adult. Inhaling insulation is dangerous, and attics get very hot, so you risk getting heat exhaustion. Let the professionals work in these difficult conditions – they know how to handle them.

Time 
Removing attic insulation usually takes somewhere between 4 and 7 hours. Amateur work takes twice the time, at least. Hiring a professional is much quicker and much more efficient.

Proper Tools
Insulation removal requires specialized tools, like a HEPA vacuum and fogger. Professionals have the equipment to remove insulation quickly, effectively, and without making any mess.

High-Quality Results 
Professionals have the training, experience, and equipment necessary to remove insulation properly. Call us for an inspection and removal service that you can count on.
Have our experts inspect your attic and recommend you the best course of action
Frequently Asked Questions
We remove insulation using a special set of vacuums, pressurized air, debris removal equipment, and extraction receptacles. First, we loosen the insulation, then vacuum it into an airtight disposal system in which the insulation goes through a pipe and into the bag in our truck. Once the insulation is removed, we clean and disinfect the attic in anticipation of fresh insulation.
We can remove blown-in insulation as well as batt and vermiculite insulation. Blown-in insulation is actually the easiest to remove and therefore costs less.
No need to rent a vacuum. We have the equipment to remove your insulation, moving it directly from your attic to our trucks. We use airtight equipment that doesn't produce any dust or leave any debris behind. Once removed, we dispose of the insulation properly.
Fill out the form below OR call us now to schedule a FREE consultation