Attic Insulation Removal Guelph
YOUR FAMILY'S COMFORT STARTS HERE
Attic Insulation Removal Guelph
We are a leading provider of attic services in Guelph and the GTA. We are a team of trained and experienced professionals who know insulation in and out. We have the skills and equipment to remove the insulation in your attic safely and without making a mess. No matter the attic, we can handle it. We can remove batt, blown-in, and asbestos-free vermiculite insulation, then disinfect the attic space so it is ready for new insulation.
The attic must be maintained for energy efficiency and the overall maintenance of the home. Insulation that is old or damaged in any way will fail to preserve the temperature inside the home, which will cause additional damage and threaten your family's health. Dust, animal droppings, and mold may trigger allergies or cause breathing problems.
Call us today to book an inspection. A technician will measure your attic and provide you with an accurate quote. We can remove the insulation in your attic, then clean the attic thoroughly so it is ready for new insulation. Our staff can also give you recommendations on which insulation would work best for you.
When To remove Insulation
Knowing when you should have your insulation replaced is not always clear. It's important that you get an expert's opinion to know when it is time, and with which materials it should be replaced.
Give us a call if you suspect or notice the following:
Your attic hasn't been inspected in over a year.
You are concerned with the dust and debris piling in your attic.
Residents are suddenly prone to allergies and respiratory issues.
You have been dealing with pests and wildlife in your attic.
Odours and smells are coming from the attic.
You are having new insulation installed.
You have noticed a dip in your home's energy efficiency.
Your home has failed an energy audit.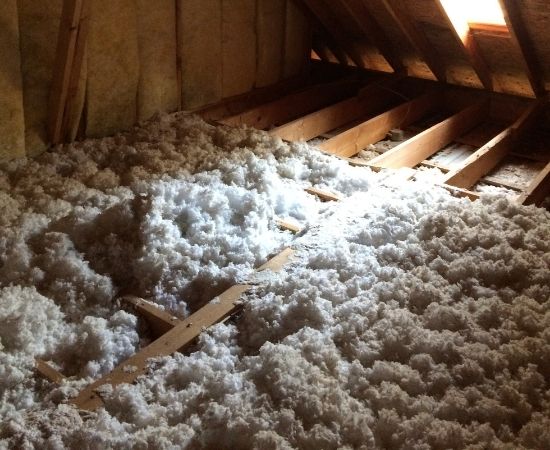 OUR TECHNICIANS ARE CONTINUALLY TRAINED IN THE INDUSTRY'S BEST PRACTICES AND ARE EQUIPPED WITH THE BEST TECHNOLOGY TO REMOVE OLD INSULATION WITHOUT CREATING A MESS AND INSTALLING NEW INSULATION QUICKLY, EFFICIENTLY AND EFFECTIVELY.
Have our experts inspect your attic and recommend you the best course of action
Why Hire Us For Attic Insulation Removal
We have been in the insulation business for years. Our technicians are highly experienced in removing all kinds of insulation in a variety of different settings. No matter how dirty, cramped, or challenging the situation may be, we can handle it. Our technicians have been cross-trained so we can be your one-stop service for all your attic needs. We can remove insulation, clean the attic, add new insulation, and even get rid of pests.
Call us for an inspection and we will provide you with a quote. Our technicians have been trained to check every detail so we can provide you with the most accurate quote possible. Our pricing is transparent and highly competitive.
Why Remove Old Insulation?

High energy bills 
Did you know that heating and cooling may account for up to 70% of your monthly energy bill? The insulation in your attic can drastically reduce this cost by making your home more energy efficient. Replacing your old insulation with something modern will help preserve the temperature inside your home, saving you money every month.

Pest Problems 
Mice, rats, squirrels, raccoons, and bats love to den in attics. If you've struggled with wildlife before, there are animal droppings in your attic that are contaminating the air you breathe and rotting the insulation. Your attic should be inspected immediately following animal removal.

Old insulation 
Old, worn out, and outdated insulation needs replacing because it is highly inefficient. In some cases, old insulation is toxic and dangerous. Asbestos insulation is carcinogenic and has been known to cause lung cancer.

Moisture Issues
Dampened insulation will get moldy, which risks spreading throughout the house. Mold is not only a threat to the structure of your home but to your family's health. Wet insulation also fails to insulate the home properly, so it should be removed, and the moisture problem should be fixed.
The cost of having your insulation removed depends on the following factors:
Accessibility – How accessible is your attic? The higher the ceiling, the better. Attics with low clearance take more time to service, therefore they cost more.
Size – Smaller attics yield a higher cost per square foot. This is because we need to mobilize the same number of technicians and pieces of equipment for a smaller space.
Debris – Debris such as nails, plywood, shingles, and animal carcasses risk damaging our machinery. If there is debris in the attic, we will need to use caution. This makes the job take longer and costs more.
Amount of insulation – The more insulation is in the attic, the more it will cost to remove it.
Type of insulation – Cellulose and loose-fill insulation is easiest to remove, therefore it costs less. Batt insulation costs more to remove because it must be cut into pieces and removed manually.
Call us for an exact insulation removal quote. We will inspect and measure your attic and provide a written quotation for your consideration.
DIY VS Professional Attic Insulation Removal

Safety
Working in the attic may be more dangerous than you think. Attics usually have weak flooring, they're cramped, and they get extremely hot. Removing insulation also risks spreading contaminants into the air. Professionals are aware of the risks involved and have the training to deal with them safely.

Time 
Removing attic insulation usually takes somewhere between 4 and 7 hours. Amateur work takes twice the time, at least. Hiring a professional is much quicker and much more efficient.

Proper Tools
Do you have the equipment necessary to get rid of insulation? Professionals have specialized vacuums, pressurizers, receptacles, and disinfectants to get the job done right. They can remove your insulation quickly and effectively.

High-Quality Results 
We remove insulation using a special set of vacuums, pressurized air, debris removal equipment, and extraction receptacles. First, we loosen the insulation, then vacuum it into an airtight disposal system in which the insulation goes through a pipe and into the bag in our truck. Once the insulation is removed, we clean and disinfect the attic in anticipation of fresh insulation.
Have our experts inspect your attic and recommend you the best course of action
Frequently Asked Questions
Attic insulation removal specialists use a comprehensive range of equipment to remove attic insulation. A special set of vacuums, pressurized air, debris removal equipment, and extraction receptacles are part of a professional's arsenal.
Blown-in insulation can be removed, along with batt and vermiculite insulation. We have the tools to remove every type of insulation except asbestos. If you are unsure which type is in your attic, we can identify it for you.
There is no need to rent an insulation vacuum because we will do that for you. We have powerful vacuums that are airtight, so we can remove the insulation in your attic without dirtying your home in any way.
Fill out the form below OR call us now to schedule a FREE consultation